News
Zambia Railways ups its game
Rail SI, the statutory instrument which compels mines and other businesses to transport 30% of their bulk cargo by rail, will not be enforced until Zambia Railways has increased its freight-carrying capacity and improved its infrastructure, board chairman Lubinda Linyama has said.
He was speaking this month (Wednesday 13th June 2018) during an address at the Rail Africa 2018 conference in Johannesburg, South Africa.
"We are not going to enforce this particular statutory instrument in a vacuum; we do not want a kneejerk reaction; we are not going to ambush anyone," he said, fielding a question from the audience.
"We have taken measures to increase our capacity to a certain percentage as we implement the Statutory Instrument. But it will not be enforced 100% until we actually have acquired the capacity to meet the needs of the market. We will enforce it properly when we have the proper capacity to do so."
Zambia Railways is busy beefing up its infrastructure and freight-carrying capacity
Zambia Railways was projecting that by the end of 2018, the company should have "beefed up" its capacity to a level where it could start to meet the needs of bulk-cargo customers in terms of service levels, security, equipment and standards.
"It's a challenge that we have from the Zambia Chamber of Business to be sure that by the time we fully enforce the Statutory Instrument, we should be in a position to meet the demands of the market," he said.
In his presentation, Linyama said that in order to realise the full extent of Rail SI, Zambia Railways needs to substantially improve its infrastructure and increase its rolling stock. "We need more rolling stock to meet the demand that has arisen as a result of the change in legislation. We're looking for 40 new locomotives, 3 100 wagons and we want to remanufacture more than 10 locomotives. What we intend to achieve with this is to increase our capacity in terms of movement of goods to 40 million tonnes a year."
Currently, the company was embarking on a wide range of measures to increase trains speeds and freight-carrying capacity in order to be able to move up to 5 million tonnes of cargo a year, he said.
Critical track works needing an investment of $50m to $100m are being are being prioritised "as a stopgap measure", and discussions are taking place with South Africa's national rail company, Transnet, to finance these works. Various projects to link mines and other businesses to the main line are also being embarked on. Zambia Railways was also in discussion with other international rail suppliers such as GE Transportation, Bombardier and two unnamed companies from China.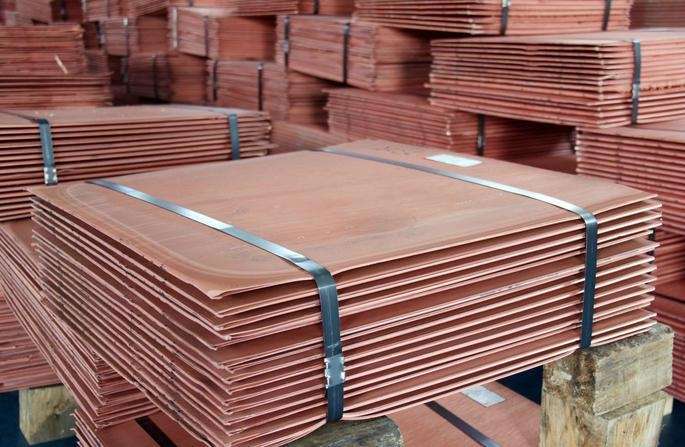 He concluded his presentation by saying that Rail SI had thrown up a lot of commercial opportunities, and invited international investors to come forward and participate in them.
"Our strategic goal is to provide a whole logistics chain of freight, right from the production point all the way up to the port where the goods will move to other destinations," he said.
Linyama's remarks will go some way towards allaying the immediate concerns of the Zambian mining industry, because this appears to be the first time that it has been formally and publicly admitted that Rail SI is not yet workable.
The reason this matters is because Rail SI compels businesses such as mines to move 30% of their cargo by rail, even if rail is not available. This is contained in Clause 8 of the Rail SI, which reads:
"Where a railway network is not available to enable a person to transport goods in accordance with these regulations, that person shall engage the services of a local road transporter to transport the goods to the nearest railway station or railway loading point for onward transportation of the goods by rail."
Despite Linyama's assurances, it's still not clear exactly when Zambia Railways will have increased its freight-carrying capacity and improved its infrastructure and services to the extent that it will be able to handle the massive volumes of cargo implied by Rail SI.
On the one hand, his conference remarks clearly state that this could be as early as the end of this year. On the other hand, they also refer to the need to urgently upgrade the rail network, improve connectivity to the main line and procure large numbers of new locomotives and wagons – all of which clearly cannot be accomplished before the end of the year.
The mining industry and other carriers of bulk cargo will no doubt look forward to further clarification in the weeks and months ahead.
If you enjoyed this article, Get email updates (It's Free)